SPRING BREAK IN South Padre
USA
South padre Island is 2 miles off the southernmost tip of Texas in the Gulf of Mexico and offers 24 miles of sizzling beaches and thousands of Spring Breakers. The island is only 30 minutes away from Mexico, making South Padre virtually the only Spring Break destination that can be a two-nation vacation!
Stay in large resorts offering all day activities, live concerts, contests, and giveaways. The beach stretches the intire length of the island and is public. Alcohol and kegs are allowed on the beach, making the beach one of the best hangouts on the island. There's also booze cruises and day trips to Mexico that you can take. Matamoros, Mexico is a border town with a marketplace offering shopping and bars. A day trip here gives you a taste of Old Mexico.

And as far as nightlife goes, the clubs are legendary and packed with students from all over the country. Charlies is the largest club, and as a converted airling hangar, holds 15,000 Spring Breakers. Louies Backyard and Tequila Frogs are the other two main bars where everyone will be.

Each South Padre Package includes:
5 breakfasts at Rovan's Restaurant (Mon-Fri)
2 Meal Nights at Louie's Backyard, includes express entry into Louie's from 7:30-8pm. Food is served until 9pm and you will enjoy $.50 drafts until 10pm.
Poolside BBQ lunch at the Bahia Mar, includes DJ, 1 draft (beer or soda) and FREE FOOD!
Free nightly shuttle bus to clubs & hotels
Free 10 minute waverunner ride!
Best Spring Break Nightclubs in South Padre, USA?
Located on the tropical tip of Texas South Padre offers the best of sun and fun! Hang out all day at the chill open air bars bordering the beach or head out to the sand and check out the huge crowds, DJ's and wild beach parties. Save some energy for when the sun goes down! South Padre is scattered with lively bars, clubs and events. VIEW ALL CLUBS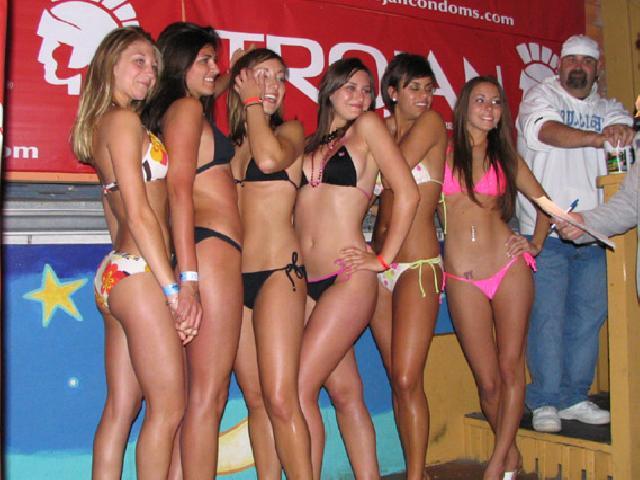 Mooncussers' Wild party on Sunday Night is renowned the world over as not only the largest, but most ...More Info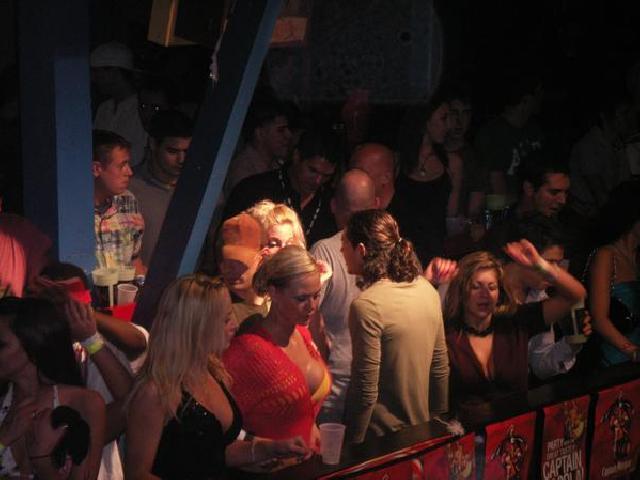 Chaos is one of the best spring break clubs in Padre with a great location, 3 floors of over 7 ...More Info
Located on South Padre Island, in deep south Texas, we are a premiere destination for Spring Breakers ...More Info
TOP 5 REASONS TO GO TO South Padre FOR SPRING BREAK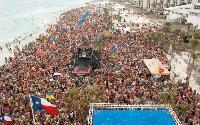 Coca Cola Beach
Get Wild at Coca Cola Beach and Party with Thousands of Spring Breakers.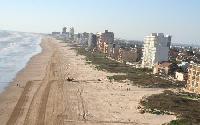 Two-Nation Vacation
Experience the Two-Nation Vacation with Mexican Border Stampede and Bar Crawl.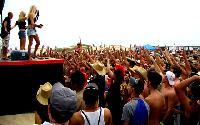 Great party Scene
Witness the Crazy Party Scene with Kegs on the Beach and Wild Bars and Nightclubs.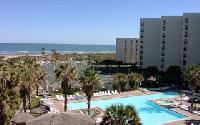 Condos on the Beach
Take Advantage of Affordable Condo Rentals for Groups.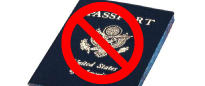 Stay Stateside
Don't Worry, No Passport Required.