This Spanish-style All Inclusive resort amazes guests with 11 restaurants, 10 bars, multiple swimming pools and swim up pool bars. Enjoy nightly entertainment at the Theater and cap it off at the resorts popular nightclub Mangu. There are 744 recently refurbished rooms with balcony, private bath and flat screen TVs.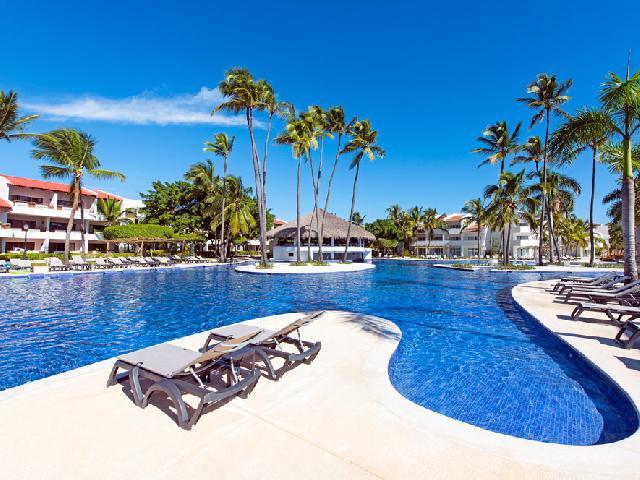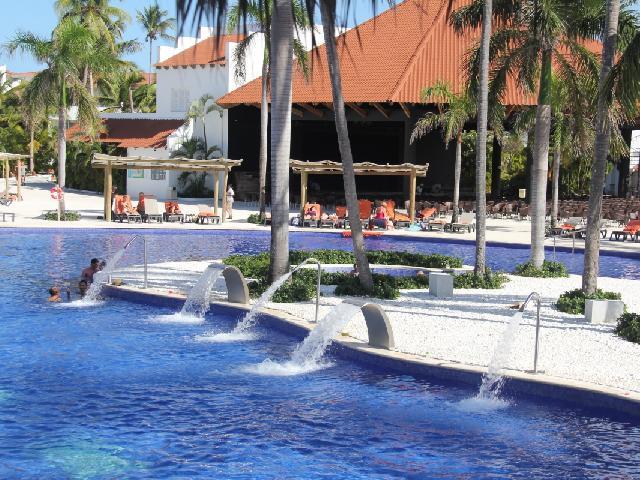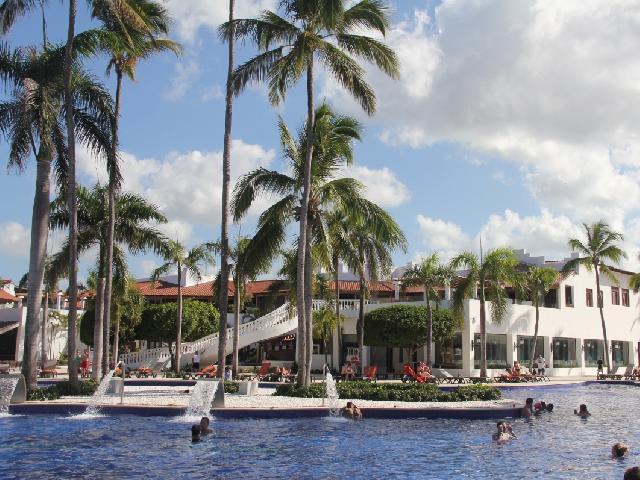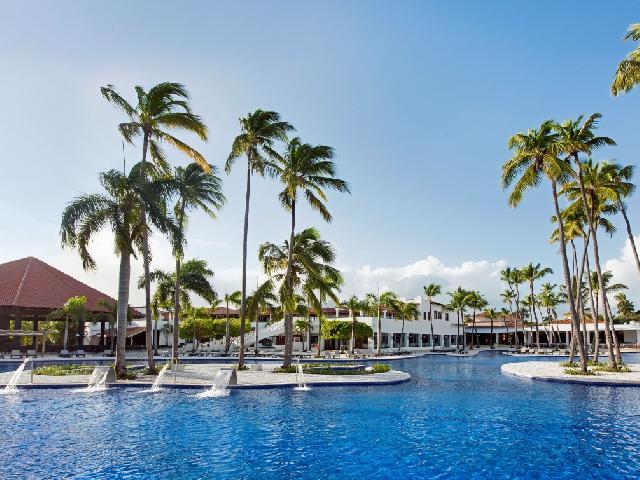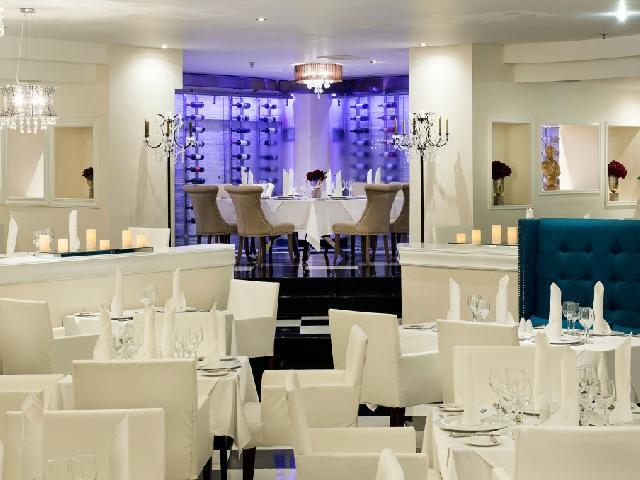 Occidental Punta Cana VIDEOS
PLANS
All Inclusive
All meals (buffet breakfast, buffet lunch, and buffet dinner), snacks, and dinner at our specialty restaurants with a la carte service. Unlimited domestic and imported drinks between 11:00 am and 2:00 am (including in the disco). Waiter service for drinks at the beach and around the pool area. 24-hour room service (food and drinks).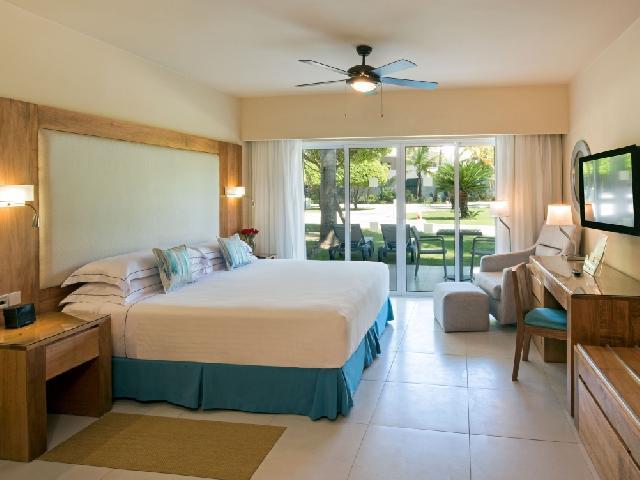 Superior
Recently refurbished with style and modern furniture, are equipped with 2 double beds or one king size bed. These rooms include a sofa, amenities, air conditioning, cable television and minibar.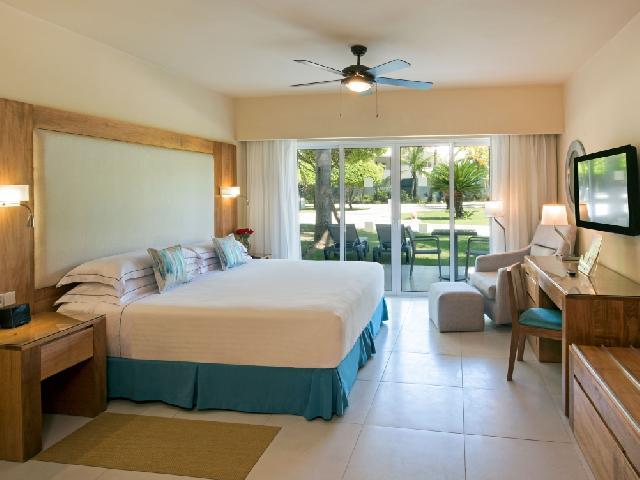 Superior Deluxe
Our Superior Deluxe rooms provide you with the perfect accommodation for a pleasant stay, and each room is sophisticated equipped with luxurious amenities to guarantee your comfort and convenience. When you stay in one of these rooms, our exclusive First Club services will be at your disposal: enjoy personalized concierge service, access to the Lounge and private beach, as well as other amenities.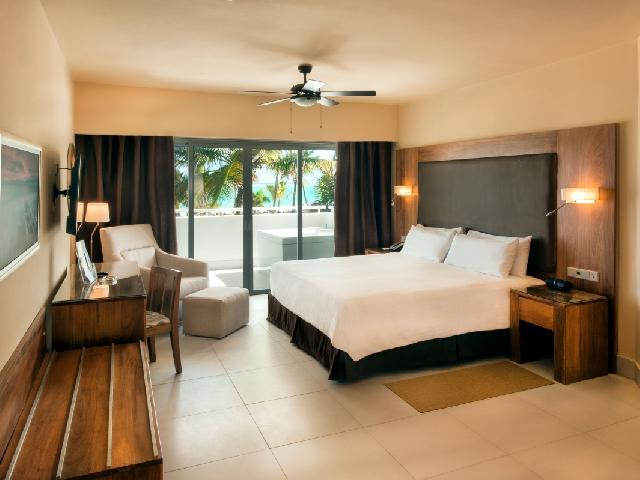 Superior Ocean Front
The light-filled Superior Ocean Front rooms have modern furniture and are distinguished by their privileged location near the sea, with direct views over the ocean. These rooms are equipped with 2 beds or 1 king size bed, a sofa, air conditioning, alarm clock and a safety deposit box. When staying in these rooms, you can enjoy all the First Club services, including concierge service, a private area, amenities in your room, and much more.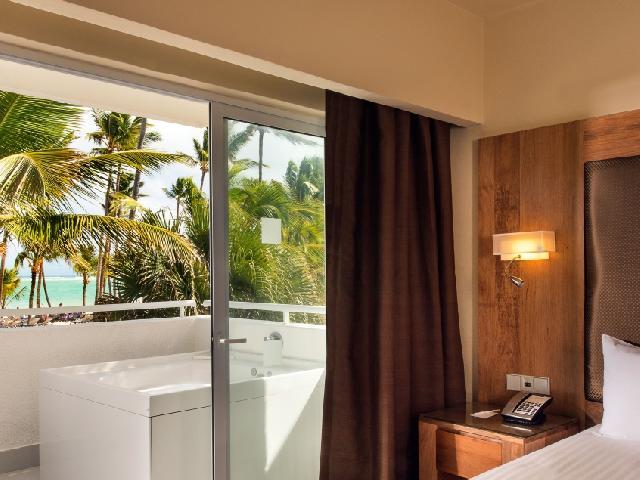 Junior Suite Ocean Front
These marvelous, completely refurbished rooms provide the comfort, relaxation and exclusivity needed for an unforgettable stay and stand out for their stunning views of the sea. When staying in one of these Junior Suite Ocean Front rooms, guests can enjoy all the First Club services, including a private area with Internet access, concierge service, amenities in your room, and much more.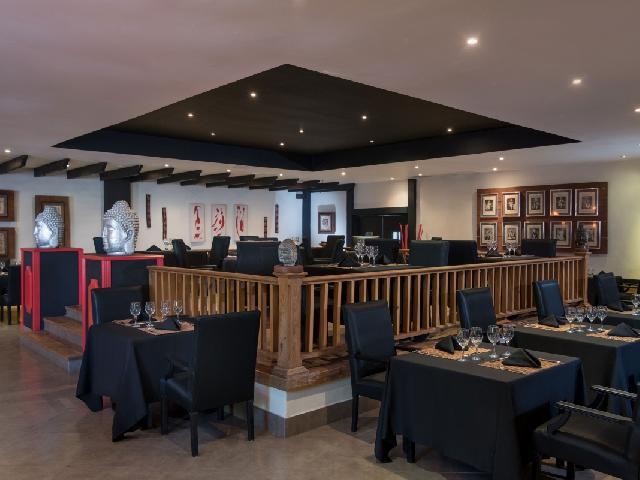 D'Oriental
(A la Carte)
The perfect restaurant for discovering and sampling Asian cuisine in a recently decorated environment: undoubtedly the perfect choice. Opening hours for dinner: 6:30 pm to 9:30 pm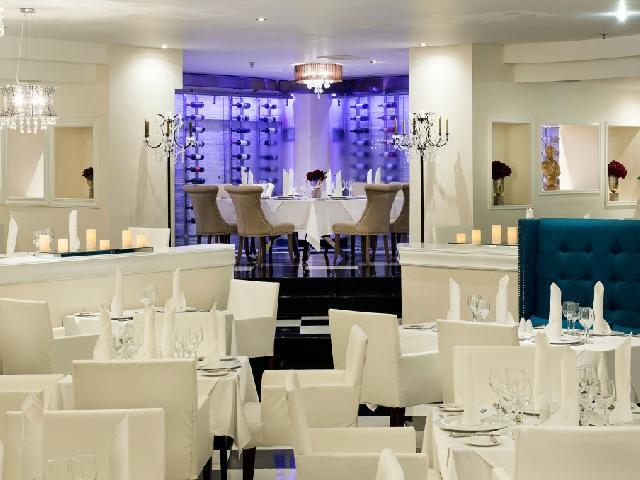 Via Vento
(A la Carte)
Specializing in Italian food, this restaurant offers a wide selection of à la carte dishes in surroundings that are elegant, yet welcoming, and that have been recently redecorated. Opening hours for dinner: 6:30 pm to 9:30 pm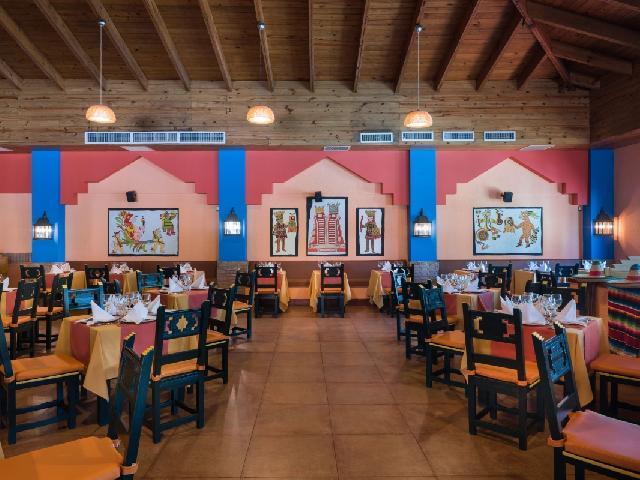 La Hacienda
(A la Carte)
It is the perfect place to enjoy the wide variety of traditional à la carte Mexican cuisine. Opening hours for dinner: 6:30 pm to 9:30 pm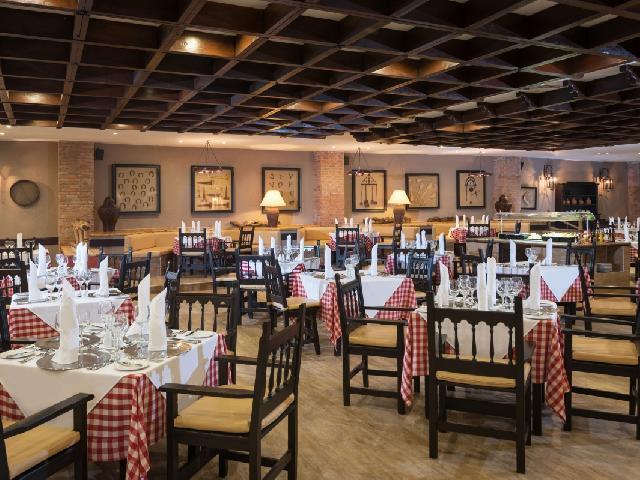 Las Reses
(A la Carte)
This restaurant specializes in grilled meats with a select à la carte menu and the excellent service that is our hallmark. Opening hours for dinner: 6:30 pm to 9:30 pm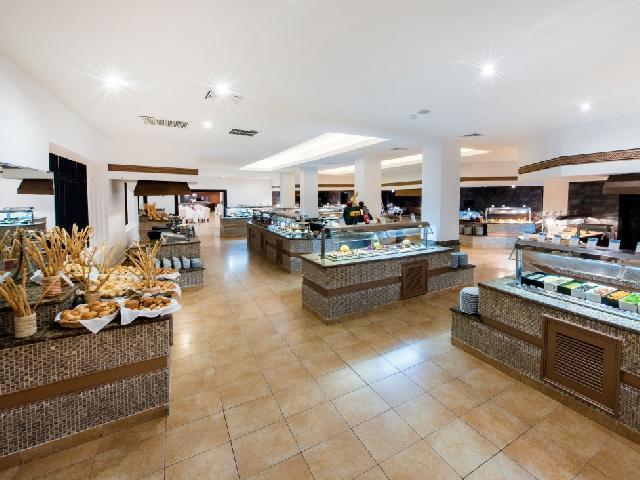 El Alcázar Buffet
(Buffet )
It serves a varied presentation of international buffet-style food with standards to satisfy the most discerning of palates. It has a casual atmosphere, with air conditioning in three different settings. Opening hours: Breakfast: 6 am to 10:30 am Lunch: 12:30 pm to 3 pm Dinner: 6:30 pm to 10:30 pm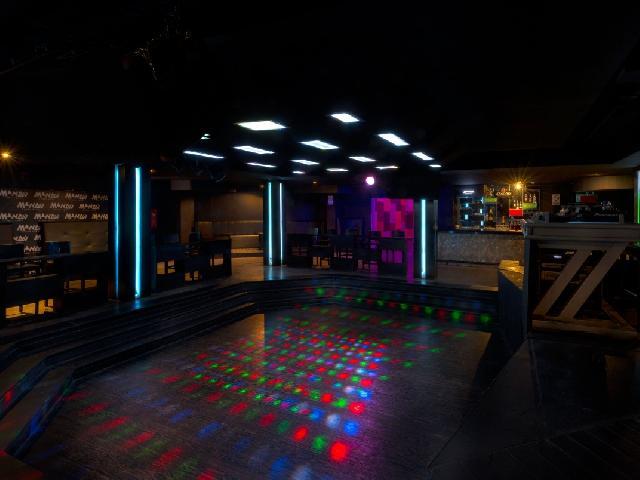 Mangú Disco bar
(Discotheque)
11 pm to 2 am

Bar Arena
(Bar)
9 am to 9 pm

Bar Flamboyán
(Bar)
6 pm to 11 pm

La Fontana
(Bar)
Authentic Italian pizza from a wood-fired oven served in a casual and informal ambiance. 6:30 pm to 6 am

Bar Palmera
(Swim-up pool bar)
9 am to 6 pm

Las Canas Snack Bar
(Bar)
This is the ideal place for enjoying an aperitif or savoring a good cocktail. 11 am to 6 pm

Beach Club
(Bar)
9 am to 6 pm

Lobby Bar
(Bar)
9 am to 11 pm