Punta Cana VIP PARTY PACKAGES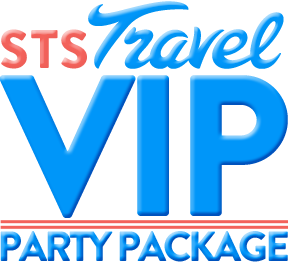 1 Night + Cruise VIP Club Pass
$180.00
Enjoy1 nights at the craziest club in Punta Cana and spend a day on the famous Spring Break Party Cruise.
SELECT PACKAGE
Spring Break is about FUN, don't waste it standing in line and counting your pennies. The STS VIP Party Package gets you in to the hottest clubs, on the busiest nights with express entry. Check out the best nightclubs in Punta Cana! Imagine nightclub is actually an underground cave with many cavernous rooms to explore. Each room showcases DJs, parties and wild entertainment. Oro nightclub is located in the infamous Hard Rock Hotel and Casino. Oros light and sound system rivals the hottest clubs in the world setting the stage for the biggest names in DJs, celebs and models! Coco Bongo is famous for it's crazy shows and non-stop fun.

The VIP Party Package includes your cover, OPEN BAR and round-trip transportation to Coco Bongo, Imagine and Oro as well as The Snorkel and Party Cruise; the largest floating party in Punta Cana filled with the hottest spring breakers! Buy your Spring Break VIP Party Package now before everyone is scrambling for it at Spring Break!